Working @ IRTS
Job opportunities at IRTS
Joining IRTS means joining a cohesive team working to advance next-generation technologies in high-performance visualization products.
IRTS is a ScioTeq Group company.
ScioTeq is recognized globally for its innovative avionics displays as well as its displays for both defense and security solutions as well as air traffic control solutions.
ScioTeq has an international presence with strategically located manufacturing operations in Belgium and the United States, complemented by a global network of sales and depot repair support locations in Singapore and Israel.
With over 250,000 display solutions fielded in the last 35 years, ScioTeq Advanced Visualization products are on board of more than 150 aircraft types, more than 100 ship types, more than 50 vehicle types. Everyday more than 80,000 flights are controlled from a ScioTeq Air Traffic Control display.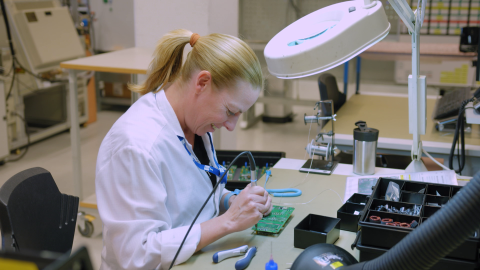 JOIN US
Spontaneous Applications
The most proactive solution is to apply directly for any job that interests you and send us your CV.  If you don't find any interesting position, but would like however to make a spontaneous application then you can apply here.  We are always looking for talent!